As I have mentioned in my March wrap-up, recently I just finished reading a fanfiction called A Life and Times, which is amazing and I loved with all my heart. I've been thinking for a while, since before reading this fanfic, but after reading, it just makes me think even more. And I just need to let it out.
Before we start: If you haven't read the HP series, or haven't make it pass the 3rd, 5th, and 7th book, don't continue.
Another thing: This are pretty depressing thought, so if you decided to read, please bear with me and I'm so sorry.
Now let's begin.
1. I have make my decisions about Snape. Snape has been the main example of grey characters, the morally ambiguous one after his reveal in Deathly Hallows. And some people likes him, even love him. Now, I don't blame you. But personally: I don't like him. Sure, he has bad family when he grow up, the girl he's in love with chose his sworn enemy, and then she dies. But guess what? He did it all to himself. The Dursley also basically hate Harry, but he didn't grow up as a bully. And there are slytherins who doesn't support Voldemort. Snape knows Lily hates Voldemort, and yet he's a death eater. I know he wants to be accepted and get approval, but that's not the way to do it. And not to mention him intimidating the Hogwarts Students for years. At least being bullied himself, he could be nicer to others since he's been in their position.
2. The Marauders. You know what making me sad everytime I think about the Marauders? They were so happy and look how they turned up now. All dead. They used to be the it group of Hogwarts, and now.... It hurts reading fanfic about the Marauders era because they looked so happy, they don't know what's coming at them. One dead because one sold him to the Dark Lord, one took the blame and spent 12 years in Azkaban, and one has to spent full moon alone for years and just get through life alone in general. Reading about them laughing and pranking and just having fun during their Hogwarts years always managed to bring tears to my eyes.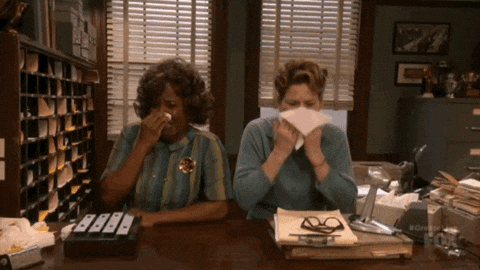 3. Does Peter Pettigrew ever feel remorse for what he had done? Knowing he has ruined the lives of all his best mates, his brothers at Hogwarts? What did he felt when he heard about James and Lily's death? About Sirius imprisoment? How does he felt when he saw Harry for the first time, looking at the face of his now-deceased-because-of-him James Potter?
4. Lupin. Thinking about him makes me sad. Imagine how he must felt when he heard about James' death, and how Sirius was reponsible, and how he also killed Peter. Did he believed all the news? Did he ever doubt Sirius? Imagine him having the first full moon without the Marauders after years spending it with them. And he did have Sirius back after 12 years, only to be ripped off him again in 2 years. Imagine him watching it happening, oh my. WHICH IS WHY I'M SO PISSED WITH DEATHLY HALLOWS. Like c'mon JKR. After all the things you've put him through, can he at least taste the victory and spend life happily with his family?
5.
Sirius
. This one. Imagine waiting 12 years in Azkaban, with nothing to do but remembering all the thing he had done with James. My poor eyes are flooding. I bet he's wondering about Remus, being the only one left. Does he believed him, how does he get through his full moons, and stuff.
What saddened me the most was, during the 5th year, he could communicate with Harry through the mirror, like he and James did, but Harry never even took it out once. I bet he's checking his mirror every moment possible,

waiting for the moment Harry's face would appear on the mirror.
6. Harry could have 4 fathers, and yet it all ripped away from him. The death that struck me the most in Deathly Hallows is Lupin, because I believed he will get his happy ending after all the shit he's being through, but nope. And he's also the last of The Marauders, the last one standing, the closest father figure Harry would ever have (except for Arthur Weasley).

7. I just read the wikia pages about the four marauders, and here's the thing: it's all so messed up. Sirius suspected Lupin as a death eater, that's why he didn't trusted him as the keeper, and chose Peter instead. Lupin actually believed that Sirius betrayed James. I mean, they were so close! How could things be that messed up? They didn't even trust each other anymore!

8. How did people reacted to James and Lily's death? Especially those who went to Hogwarts with them. They knew how close James and Sirius was, and yet Sirius "betrayed" him. And even after he's proved innocent, turns out it's Peter who sold them. It's gotta be really sad thinking back to school years and reminincing about the pranks the marauders had pulled, and how they turned out now.

9. Why didn't Lily apparated with Harry? I think the protection charm prohibited it, but I thought it prevented people to apparated to the house? Not prohibited them to get away from it? If it does, then it's really incovinient.

10. What if Voldemort chose Neville instead of Harry? Would we have as much death as it happened with Harry?