Review Anthology #2: The Grisha Series Novella
12:30 AM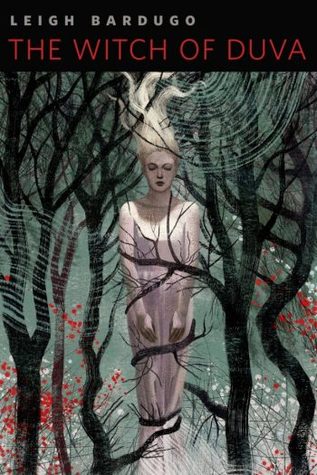 I really enjoyed this book. It's dark and the writing style makes it feels like a folklore. It definitely gives me creeps and serves its purpose as a cautionary tale for children. I was surprised by the plot twist, and the witch does feel like a witch. It's really really good. I think this story symbolized Alina who trusted the wrong person and was mislead.
This one is my favorite of them all. The story is fascinating and really creative, I was expecting the plot twist but not that cruel. And it feels the most Russian folklore of them all. It's cold, winter, woods, hunters, fox, you named it. The quote at the end is absolutely beautiful and kind of chilling. I think this story symbolized Nikolai, who managed to avoid every trap but... he eventually caught by The Darkling and forced to be that thing.
Little Knife
This one is probably my least favorite since I remember it the least and I didn't really enjoyed the story. My favorite part is probably the ending. No, I'm not being sarcastic, the ending is seriously beautiful. But to me it feels more middle eastern than Ravka? I don't know... I think this novella symbolized The Darkling, how his power ultimately is his downfall.
I should've enjoy this. It's a book about The Darkling, what could go wrong? Well turns out it was just an okay book for me. It has plot twist, but it was almost predictable (I'm almost right about it). It tell the story before Aleksander become the Darkling, so it's like reading "a boy with too much power" story. But reading this gave me more insight about why The Darkling want to make Grisha Ravka's best soldier, and I can see that he has came so far fulfilling his ambition. It's just... I feel like there's something missing from this novella.
I really don't have much to say about this one. I read this right after I read Shadow and Bone, and I think it was okay. It's told from Genya perspective about betraying Alina. It gives much more understanding about Genya precarious position and even though she really cares for Alina, she cares more for herself. So yeah, I think that's all about this one.