Remakes and Adaptations In General
12:30 AM
(I'm sorry guys I'm really bad with titles)
Hi everyone! Today's post is something that has been on my mind a lot, and I just want to share my opinion and hopefully know yours. It's not exactly book-related, but somehow they correspond.
So as you guys know, lately there has been so many movies and tv shows based on books and comics. Allegiant, The Death Cure, and Me Before You are coming out this year. Shadowhunters also premiered earlier this year. And I heard news about A Darker Shade of Magic being a tv show? And let's not forget about the whole bunch of superheroes movies coming these past year.
It's not that I don't like them. I do like them. In fact my most anticipated movie this year are Civil War and X-Men: Apocalypse. And I can't wait for Thor: Ragnarok that's coming in 2017. It's just... I want to see something different you know? No "based on best selling novel ...." or "new superhero...."
I know nothing about the movie industry, but I love to watch movies. And as a viewer, I want something different. Ever since Harry Potter and the Deathly Hallows were separated into 2 movies, all final movies in the book-to-movie adaptations are separated into 2 movies, ex: Breaking Dawn, Mockingjay, and Allegiant. If it's necessary than I think it's fine, but do you really need to split EVERY final movie into 2 parts? I don't think so.
Book-to-movie adaptation is not a new thing, but I think ever since The Hunger Games hits the big screen and actually sucedeed (unlike Percy Jackson, Eragon, I Am Number Four, Beautiful Creatures and its other predecessor), it's like everywhere I look there are new upcoming adaptations from popular YA book! City of Bones, Divergent, The Maze Runner, The 5th Wave, If I Stay, DUFF, Me Earl and the Dying Girl, TFIOS, Paper Towns are to name a few.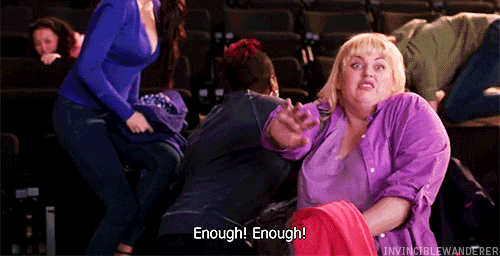 And not to mention, the current trend of superhero movies. Ever since The Avengers, everyone literally tries to create a superhero movies. There are like, 5 movies for Marvel alone every year, not to mention DC and Fox and other studios. SO MANY. And don't forget the tv shows. Arrow, Flash, Agent Carter, Agents of Shield, Daredevil, etc.
If not book to movie adaptations and superheroes, we'll get reboot. Some of them are Fantastic Four, The Jungle Book, and Tarzan. If not reboot, then we'll get never ending series. The series that has been going on for too long and now is just a mess. To name some: Transformers and The Fast and The Furious.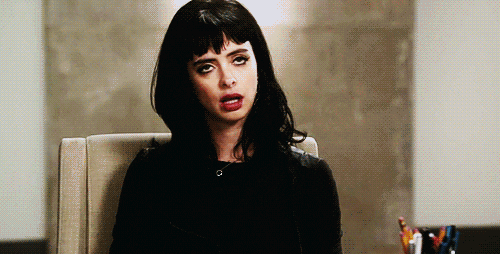 Like I've stated before, I don't hate them. But c'mon guys. Give me something new. Something unique and original. I want something that is born from the director pure imagination, something like Tim Burton's Edward Scissorhands and Corpse Bride. Or like Christopher Nolan's Inception and The Dark Knight trilogy (best.reboot.ever). Or James Cameron's Titanic and Avatar. I want something new that I haven't seen years before, or read anywhere. Something original.
I know it's hard, not everyone could create something new. But as a viewer, it's always mesmerizing to see something new and pure awesomeness. It will be worth it, trust me.
Avatar and Titanic are both number #1 and #2 highest grossing movies of all time.
And recently I heard news about
DC superheroes getting their own YA novel
, written by 4 well known YA authors. What is it with adaptations lately?? Those superheroes already have comics, action figures, games, and countless movies, they're basically all over the media, why would they need books? I would prefer those 4 authors write something original and creative than adaptations. Just. Stop.
So yeah, that's all I want to say. I don't mean to attack any certain fandom or people, I just want to state my opinion. This trend has been going on since 2015, and I think it's time to stop and create something new. I just want to see something new and creative, that's different from any other.
What do you think about the recent trends of remake and adaptations?