Hi guys! *wave excitedly* Can you believe it's only 2 days left of 2015? How was your reading this year? For me, 2015 has been a quite amazing reading month. I really enjoyed most of the books I've read, even though some of them dissapoints me. So today, I'm going to share with you my best & worst books of 2015!
1. Six of Crows by Leigh Bardugo
Leigh Bardugo is my author of the year. I read all her Grisha trilogy, her novellas, and her newest book, Six of Crows this year. And I love them all! Six of Crows is definitely better than Shadow and Bone as a series starter and I can't wait for the next book! Everything about this book is fantastic, the writing style, the plot, the characters, and the Grisha references just make my heart hurts!
2. Ruin and Rising by Leigh Bardugo
I devoured this series in the beginning of the year and I love them! My favorite would be Ruin and Rising. It wraps everything perfectly. I kinda hate who Alina ends up with, but the poetic ways Leigh Bardugo wrote me makes it actually feels bittersweet for me. Just perfect.
3. Eleanor and Park by Rainbow Rowell
Okay, hands down, this is my favorite contemporary of 2015. I hate Fangirl, which is why I was reluctant at starting this book. But it turns out to be my favorite. It has that oldschool feelings, since it sets in 1980s, and the story itself is just beautiful.
4. Lily of the Nile by Stephanie Dray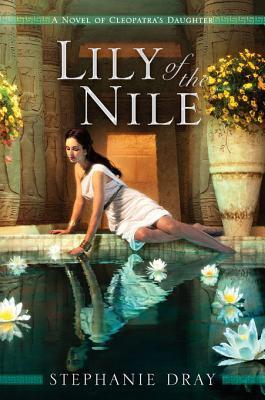 I love how vivid the description is and how the author pictures the Ancient Rome, yet it doesn't feel like a text book. I love the magical/religional aspects of this book, how Isis guides Selene throughout everything, and Selene keeps finding her faith in Isis.
5. To Kill a Mockingbird by Harper Lee
I recently finished this book, and I have to say, this is my favorite classics of all time. I personally think everyone should read this book at least once before they die. The story is just simply beautiful and just heartfelt, it deals with racism, prejudice, gender, poverty, and so much more.
Just.Go.Read.It
.
Honourable Mention
1. Perfect Ruin by Lauren deStefano
I mean, look at that cover! It's so gorgeous! And a floating city where you couldn't and mustn't look down? Well everything just sounds awesome, and the cover practically screaming "BUY ME" to me. But the story itself was just... meh.
2. Forbidden by Tabitha Suzuma
Honestly? I was expecting more from this book. I expect they try to find the solution to their situation, do their research, campaigns, or go to the court or something. But no. This book isn't trying to solve or discuss why incest is taboo, it just basically about how they try to find a way sleep together.
3. Red Queen by Victoria Aveyard
Okay. Maybe, just maybe, if this book doesn't have so much hype, I would be able to lower my expectations and enjoyed it more. But it does have a lot of hype, and it doesn't even meet half of my expectations! It wasn't very original, and the romance is a disaster. I don't even care about what would happen next or who would Mare choose.
So those are my best and worst books of 2015. What are your best and worst books? Share your reading experience with me!