5 Books I Want To Re-read in Autumn
12:00 PM
Yes, I am Indonesian. And yes, we don't have autumn here. We only have either rain or sun *sigh* But anyway, most of the reading challenge during September-November is Autumn-ish so why can't I participate? It's also usually rainy season during this time of the year too, so the weather is pretty gloomy and perfect to do a "Autumn" theme read.
There are a lot of books on my shelf that I want to re-read, but I keep waiting for that perfect gloomy vibe. I know it has been raining a lot these past month, so I could basically do a re-read anytime. But a) I had a summer-themed reading challenge that I want to conquer b) I'm was on a holiday. I don't feel gloomy, I feel energized.
Today I'm going to tell you my so-called gloomy re-reads, because well, the weather is like that, and the books have that vibe. Most of them are classics, but there are also other books. Let's get into it.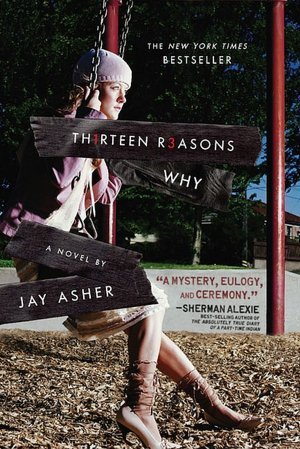 This freaking book. The writing style, the imaginery, the characters, the circus... I think this is a book to read on a snowy winter nights, I don't know why. But I've been putting off re-reading this book for so long, and I know I would love it too the second time, so this September-November, I promise I would get to this book and hit by the feels again.
WUTHERING HEIGHTS
by Charlotte Bronte
Believe it or not, Wuthering Heights is one of my very first classic (read in Indonesian of course), and it left a very strong impression to me with its suffering, gloomy atmosphere, and ghost. The story is really tragic and I still feel sympathy for Heathcliff, even though for some people he probably doesn't deserve it.
We all know Frankenstein's Monster. The classic horror that is pretty short, and pretty creepy. Also, it's kinda tragic. I actually feel more sympathy to the monster rather than Frankenstein.
13 REASONS WHY
by Jay Asher
I used to love this books when I first read it, but I do agree with some negative reviews about this book, so I decided to revisit it to see how I felt about it now.
Like I said last year when I first read it, this is the kind of book that I'd love to re-read every Halloween. So that's exactly what I'm doing now, minus the Halloween.