Do Adaptations Affect Our Reading Experience?
8:00 AM
(If you ever seen this post before, I'm sorry. I accidentally posted this when it's unfinished)
As you guys might have known,
I'm not the biggest fan of the latest trend in the movie industry, which is the book-to-movie adaptation
. But recently, I finished The Great Gatsby, and I didn't like it. I understand the main plot, but the beauty of the parties and the dialogues were kind of lost to me. But after watching the movie, I appreciated it even more, because it visualize the story and the atmosphere in such an amazing way. I might even rate it higher if I'm doing a re-read, because I just understand more than the first time. It makes me wonder whether adaptation actually affects our reading experience.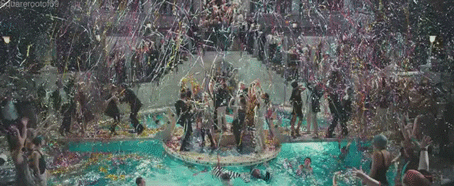 The Great Gatsby wasn't my first experience. I enjoy Pride and Prejudice, the plot is interesting, and I love how I felt being transported back to regency era. But again, the dialogue and the feels are lost to me (I confess, I really need to stop reading classics in English, bc I read Persuasion in translated version and loved it). But after watching the adaptation? FEELS. I giggled and blushed watching the whole thing. I understand why so many people love the classic so much. And after watch the movie and re-read the book, I did rate it higher, because I understand and feel more connected to the story.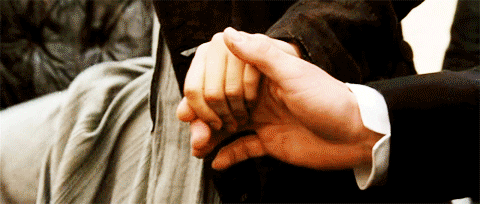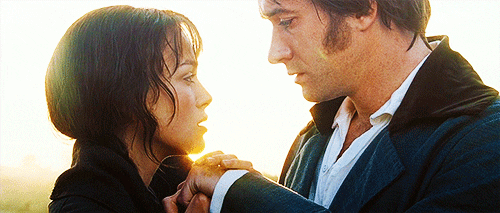 Can you hear me screaming/squealing/blushing/shipping them hardcore allover again????
Another case is our beloved Harry Potter. I struggled with some of the magical creatures and location description in general, mainly thestrals. Buuuuut. After watching it I appreciate the beauty and complexities of the wizarding world even more.
Other than visualization and atmosphere, lets not forget the chemistry between the lead actors. The chemistry between Keira Knightley and Matthew Macfadyen makes me ship Darcy and Lizzie even harder. And as much as we hate the PJO and CoB movie adaptations, we have to admit that the chemistry between Logan/Alexandra and Jamie/Lily is A++++++. Not to mention the atmosphere of the soundtrack and the moment, it's just perfect.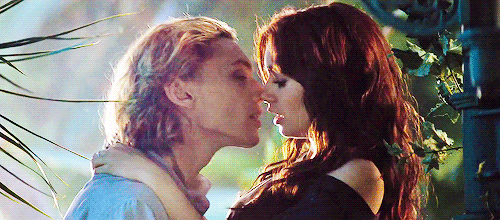 So as much as I dislike adaptations, I have to admit yes, they do affect my reading experience. Especially if the cast are perfect, the atmosphere, the music and the graphic suits the book. I would enjoy the book even more on the second read, and if I haven't read the book, I might even rated it really high just because the movie is amazing.
Do you thing adaptations affect your reading experience?